A Brief History
Since 2003, IT Supervision has been providing IT services to small and medium sized companies in the Denver Metro area. As a locally owned and operated business, we take pride in what we do and our customers always receive that "Personal Touch." Not all companies need or require the same level of IT services.
We make sure the services we provide fit our customers' needs, not ours. It has been said that innovation is to business as steam was to the industrial revolution.  And your technological infrastructure is the catalyst to your company's innovation and to the success of your business. It takes a lot to succeed in today's fast-paced business world and profit is directly linked to information technology. When that technology fails, business suffers. Your technological infrastructure has to work and downtime is never an option.
And that technology has become increasingly complex. Firewalls, network servers, wireless networks, print servers, network switches and data backup: all of these have their own level of complexity. Our team is dedicated to understanding what infrastructure is best for your company and thereby removing the stress and anxiety that comes with the procurement and maintenance of the equipment and networks.
Call IT Supervision today. We will take care of your IT needs, allowing you to concentrate on your other priorities each and every day – priorities that lead to the bottom line, which is to increase your company's profitability.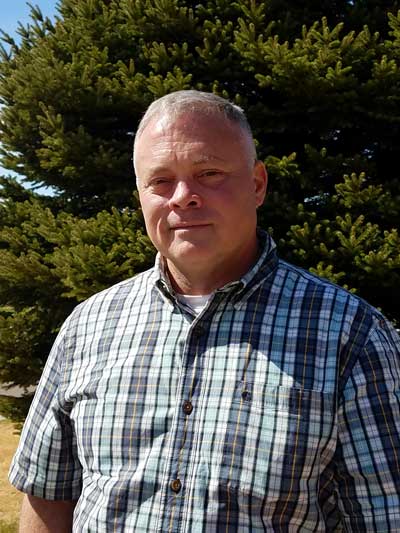 David Dame
Owner
David Dame is President and Chief Information Officer for Digital Microsystem Company dba IT Supervision. Dame is responsible for and oversees the day to day IT strategy, operations, security and processes for IT Supervision.
Dame has an extensive background dating back to 1982 where he spent more than 12 years in the automotive industry working exclusively on General Motors products (Pontiac, GMC and Chevrolet). Dame earned his ASE Master Mechanics status in 1985 and over his 12+ years in automotive industry was trained and certified on dozens of complex and emerging technologies developed by GM, the beginning of onboard computers and electronics in the automotive industry.
In step with his extensive computer and electronics background Dame started his own company in January of 1995, Digital Microsystems Company. Digital Microsystems Company began as a systems integrations company building PC's and networks for the new and quickly growing casino market in Blackhawk as well as Central City markets of Colorado. Dame went on to develop a custom player tracking/reporting system and began networking his software between multiple casinos ultimately selling his interest in 1999. With Dame's extensive networking and software development experience, his company soon focused on the exploding mortgage industry. Working with some of Denver's largest mortgage companies at the time, Digital Microsystems Company networked and connected satellite offices across the state building extensive WinFrame (now Citrix) networks and Wide Area Networks, seamlessly allowing for the sharing of information and technologies.
In 2004 Dame turned his focus to the management and security of computer networks, PC's and Servers, specializing on the Microsoft platform and Active Directory. In 2005 Dame launched a new DBA, IT Supervision, and began charging customers a flat monthly fee. This model was widely accepted by customers but thought of as "crazy" by his competitors. Today this model is widely adapted by Managed Service Providers or MSP's and one of the fasted growing areas in the industry. Dame continues to build on his education, list of certifications and knowledge. Although not the largest, Dame believes and strives for his company to be the best at what they do.